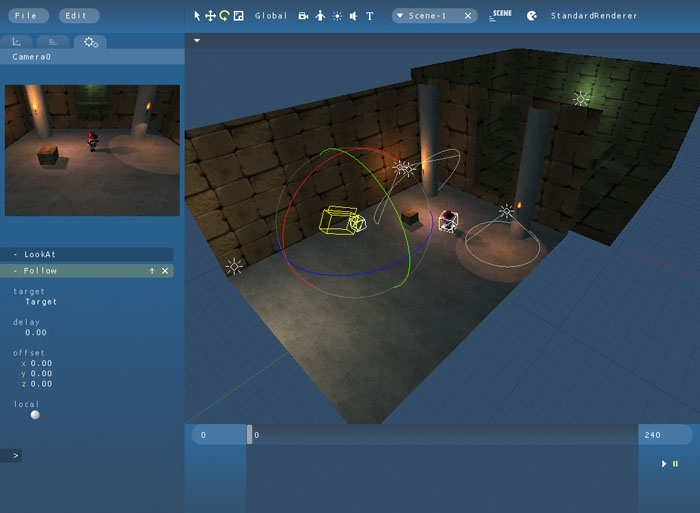 After many years of hard and personal work, I'm proud to present Maratis first release candidate !

Maratis is a powerful and visual game development tool designed for artists and developers. Engine has been tested on Windows, Mac and IPhone, and can be virtually used on every platform.

I really think Maratis can be useful to the open-source community, professional and student, and that it will respond to it's primary use, creation. I am admiring for a long time the work of the Blender Fundation, and the open-source community, I'm convinced that the future of softwares (and not just software) will follow this way.

You can download Maratis binaries, source code and Blender export script at www.maratis3d.com

See you soon !

Anaël.
A very cool project.